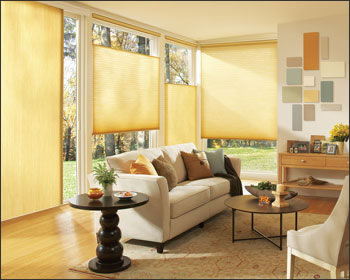 "Jolynn did an amazing job! She did custom made window coverings for 7 rooms in my house. All were different and equally beautiful. Jolynn came on a Saturday morning and spent 3 hours at my house looking at numerous different fabrics and style. She listened to the style I liked and made recommendations that were excellent. The service too was great. It took less time than she had mentioned and her installer was also very nice and considerate.
What I really appreciated is that she came to the house on an extra trip to drop off and install temporary shades for guests who were staying at my house. I highly recommend Jolynn/ Drapery Works!"
Sophie B. ~ Palo Alto on Yelp!
"Jolynn is a superstar at draperies. We moved into an older Victorian and desperately needed to replace the draperies in the front rooms, but really needed to save money at the same time. Jolynn came by and thoroughly examined the existing draperies and hardware before giving me options. We ended up keeping the existing hardware (from the fifties) and updating it with new finials. She brought a variety of less expensive, but good quality samples and sat with me in the living room discussing how they would go with the paint and lighting for a good 45 minutes. Then she went over all of my options clearly and made sure we placed the correct order.
The curtains are glorious and didn't cost us an arm and a leg. Not to mention that Jolynn is a comfortable and pleasant person to do business with! Definitely five stars, hands down."
Jennifer M. ~ Brisbane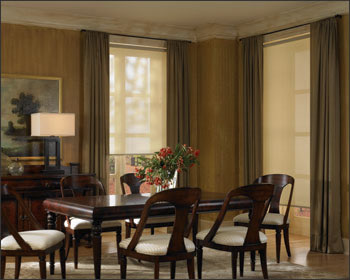 "I have worked with Jolynn on many occasions. She does excellent work, and has the most wonderful ideas to masterfully complete every room. I have remodeled twice with her assistance, and she has since done work in both of my daughters' new homes. Clearly I cannot recommend her highly enough!"
Mary M. ~ San Francisco
"I know we were difficult to work with since my husband and I both had very different ideas. Thank you for carefully listening to us, and asking the right questions.You took the time to get the look exactly right, for both of us. Our family room looks so beautiful now; it is the showplace of our home."
Lorie R. ~ San Francisco
"I just wanted to thank you for all your hard work. The dining room looks more beautiful than we could have envisioned. Our friends comment on how "finished" the room looks now! We are very happy to pass along your name to friends. Thank you sharing your creative talent with us, and thanks for all your patience. Our new drapes and Roman shades are perfect."
Julia C. ~ Foster City