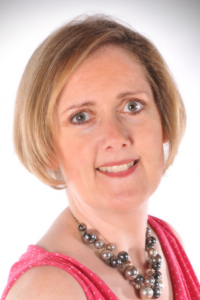 Jolynn brings to her client's projects a rounded wealth of expertise in the fabric arts, including design, construction, and manufacturing, combined. After completing studies in tailoring and dressmaking at Canada's prestigious Northern Alberta Institute of Technology, Jolynn continued her education at the University of Alberta, mastering the art of using fabric color, texture, weight, and characteristics to transform light and space.
Finding unique expression for her superlative skills, Jolynn worked in costume and theatre design for more than ten years. She has been employed by the Citadel Theatre in Edmonton, the Banff School of Fine Arts, the Shakespeare Festival in Stratford, Ontario, and the Niagara-on-the-Lake Shaw Festival. Locally, she has done work for The San Francisco Ballet and the Oberlin Dance Company.
Jolynn's approach to design is very direct: "Listen to the client; keep listening." Her goal is to help the client refine and realize their goals, efficiently and magnificently, with total satisfaction guaranteed. If design is defined as using art to solve problems, Drapery Works! is the ultimate design solution for the perfect window treatments to fit your home and lifestyle.